Monitoring ship traffic in Leixões
Monitoring ship traffic is crucial for creating safe long-endurance plans and monitor traffic in real-time allows preventing collisions. We have installed an AIS station at the OceanScan facilities in Leixões which allows us to do exactly that...
One of the objectives of the Endurance project is to allow AUVs to stay in the sea for long periods of time, unattended. In order to prevent the AUVs from colliding with ship traffic, we need to monitor the passing nearby ships continuously. For that, we will use AIS (Automatic Identification System) which are radio safety beacons that all ships are required to send while travelling in the open sea.
Recently we have installed an AIS station at the OceanScan facilities which are located right by the Leixões harbor. This allows us to monitor in real time all traffic that goes in and out of the harbor and better plan the movements of the AUVs. All data is transmitted to the web and concentrated in a cloud server that will provide this information for end-users and automated planners in the future.
Currently, the ships can be tracked in http://ripples.lsts.pt and we can also determine ship traffic density as in the image below.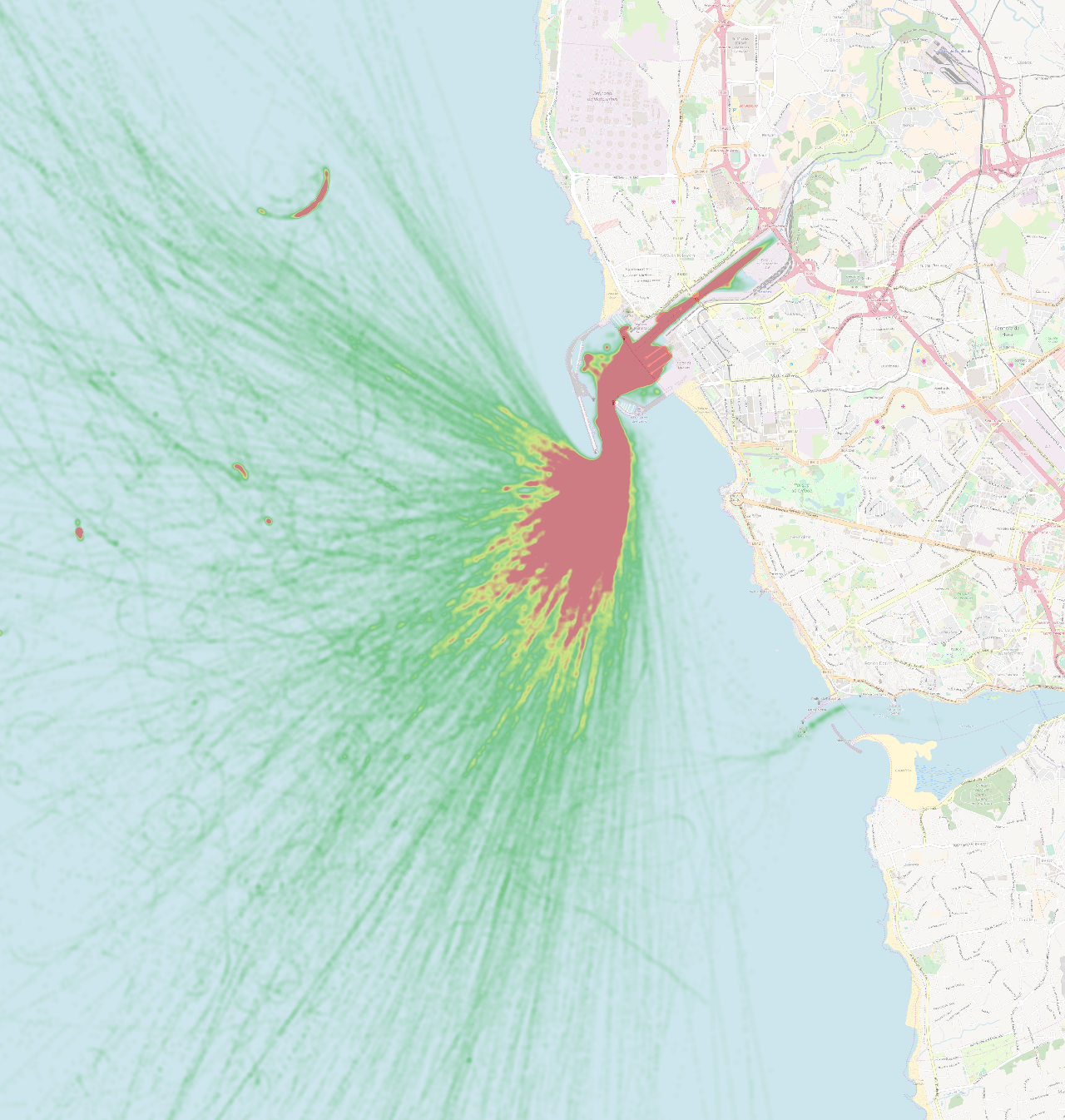 The ship traffic density is extremely important to increase safety of long endurance plans. Moreover, monitoring the traffic in real time will also allow automated mechanisms to send the vehicles underwater or to safer positions whenever a potential collision is detected.